When SolChicks first debuted last September, it was postured as a 2D Play-to-Earn game with aesthetics matching the average Playstore game. Today, it has TRANSFORMED its 2D haven into a 3D experience to extend its reach to video game fans worldwide. We're all gamers who want to build a better game, after all!
Our new website boasts additional media, access to all Solana marketplaces, and a slew of partners in tow. SolChicks is making a mark through its transparency, growth, community and quality game design.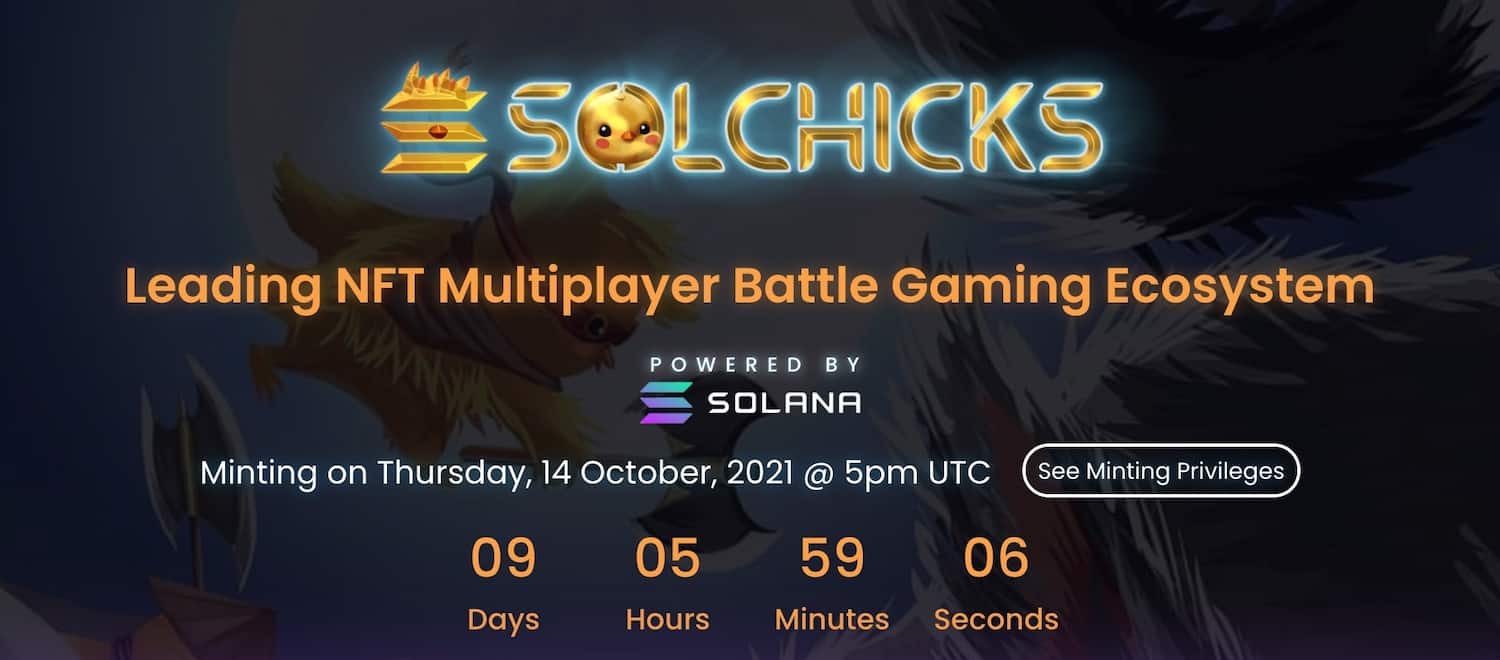 The new digital experience now integrates a Mint Counter that will show LIVE updates of SolChick supply when it drops on 14th October. The Attributes Tab now displays a carousel of all the beautifully crafted accessories and physical traits of the First Generation SolChicks, along with a rarity index! Users can now visualise their most ideal versions of SolChicks just through the site alone.
As a sign of our commitment to transparency, We proudly post the names of our STRONG and reliable 40-person doxxed staff on our site! All the team's discord handles are also bound to the site, because access to our community matters.
And we don't stop there. The growing list of partners is featured on a separate page. Corporate and community trust will prove to be SolChicks' bedrock for success — to the moon!
Want to know where to buy and sell your SolChicks? Click on the Marketplace tab on the new website to see where you can check out the selection of trusted markets where you can get the best offers on the wide array of SolChicks available!
About Solchicks
SolChicks is the leading NFT-powered fantasy playing game built on the Solana blockchain. Players can collect, breed and raise cute yet fierce SolChicks, battle against the SolFox, and help secure the future of the species.
We are confident that with a fully doxxed and passionate team with experience at the leading blue-chip consulting, finance, and gaming institutions globally, and a proven track record of executing successful projects on the blockchain, SolChicks will be a diverse and exciting universe for users to explore, play and earn.