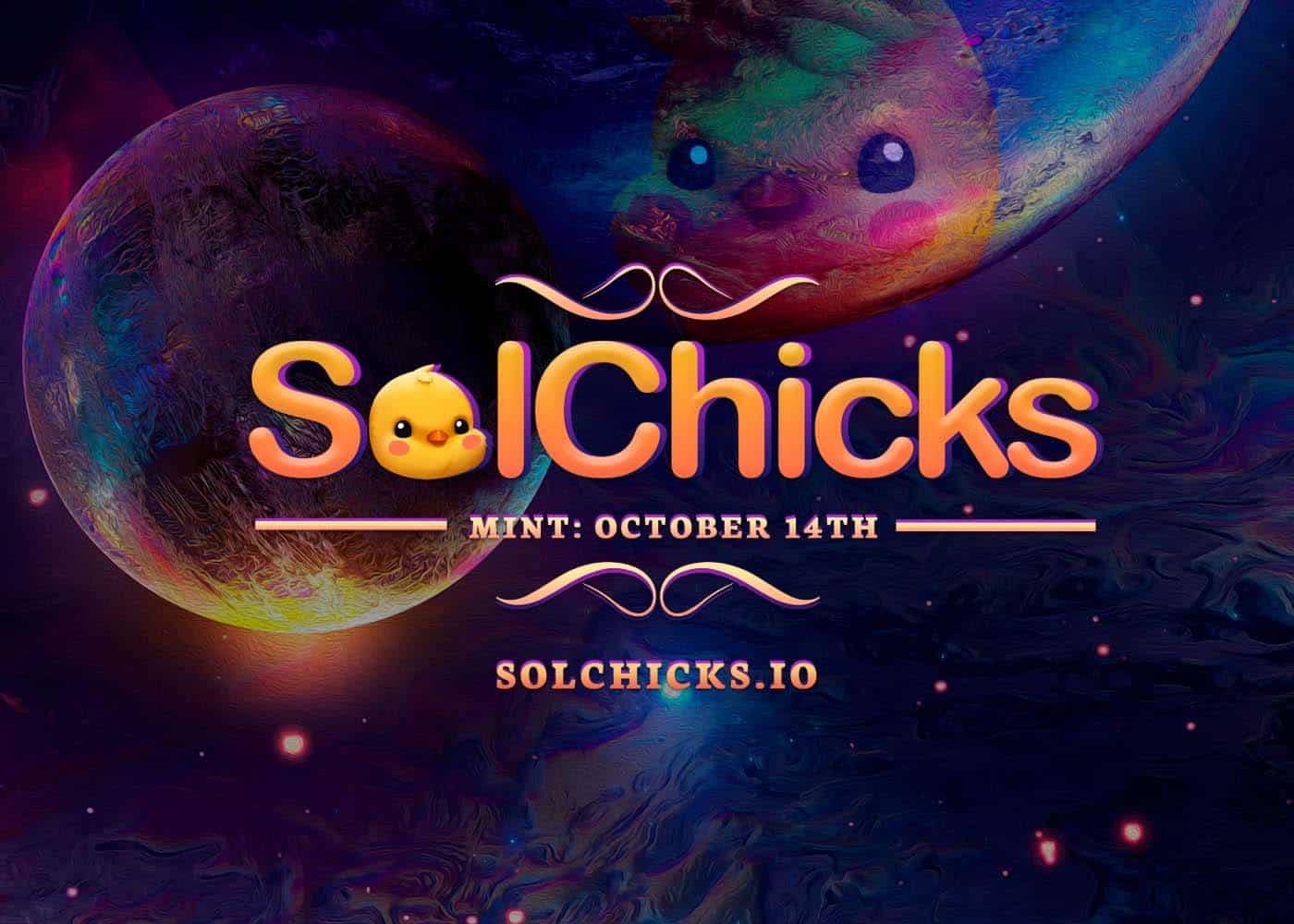 Amongst the crowded world of NFT art projects, SolChicks stands out due to its multi-functional platform where you can accumulate adorable collectables, battle them in a PvP setting, sell them for a profit or breed them to grow your troupe.
Unlike other NFT projects, the play-to-earn functionality of SolChicks is enjoyable to all types of users through its large ecosystem and various in-game functions. With many updates set to make the game even more diverse and expansive, including the integration of an online marketplace, guilds, alliances and more, the quality and integrity of SolChicks is incomparable to other developments on the Solana Blockchain. Though, its greatest point of differentiation is the platform's focus on building a community of diverse individuals interested in cryptocurrency and online gaming.
Since its release only a few months ago, the SolChick discord channel has accumulated 50,000 engaged users who are actively involved in community events and discussions. Not only this, but SolChicks has amassed numerous partnerships with some of the most monumental companies on the market. This includes, but is not limited to:
Chainlink (the largest Oracle in the world with a $13 billion market capitalisation)
All 5 Solana Secondary Marketplaces
Ice Cube
Since its initial launch, SolChicks has also undergone a website, logo and gameplay revamp in order to enhance the user experience and interface across all touchpoints. This update focused on bringing all aspects of the SolChick universe together to create a seamless experience for all current players, future players and even those who are currently just interested in learning more. The update has provided even more usability and a vastly more immersive platform for players whereby they can now access more information about their SolChicks, enjoy quicker loading times and completely delve into this new world.
Despite its huge success, the SolChicks platform has no intention of slowing down. There are already plans for significant updates in the works whereby users, especially those who have had a long-term commitment to the game, will benefit immensely. The final sale of SolChicks' First-Generation NFT will seal their mint on the 14th of October, 2021. Though, this release is capped at 10,000 units, meaning you need to get in quick to reap the significant long-term advantages of a First-Generation SolChick! Some other milestones for the future of SolChicks include:
Q4 2021 — Launch of the SolChicks gaming platform
Q1 2022 — Raid challenges to be live, $CHICKS* Token to be released on Solana network, staking/farming privileges for early adopters
Q2 2022 — New worlds to explore, in-game marketplace, farming and more
Q3 2022 — Introduction of guilds, buildings and new items.
*$CHICKS will be the SolChick in-game currency. With an initial supply of 100 billion tokens, the team will ensure that a generous supply is distributed to all faithful players.