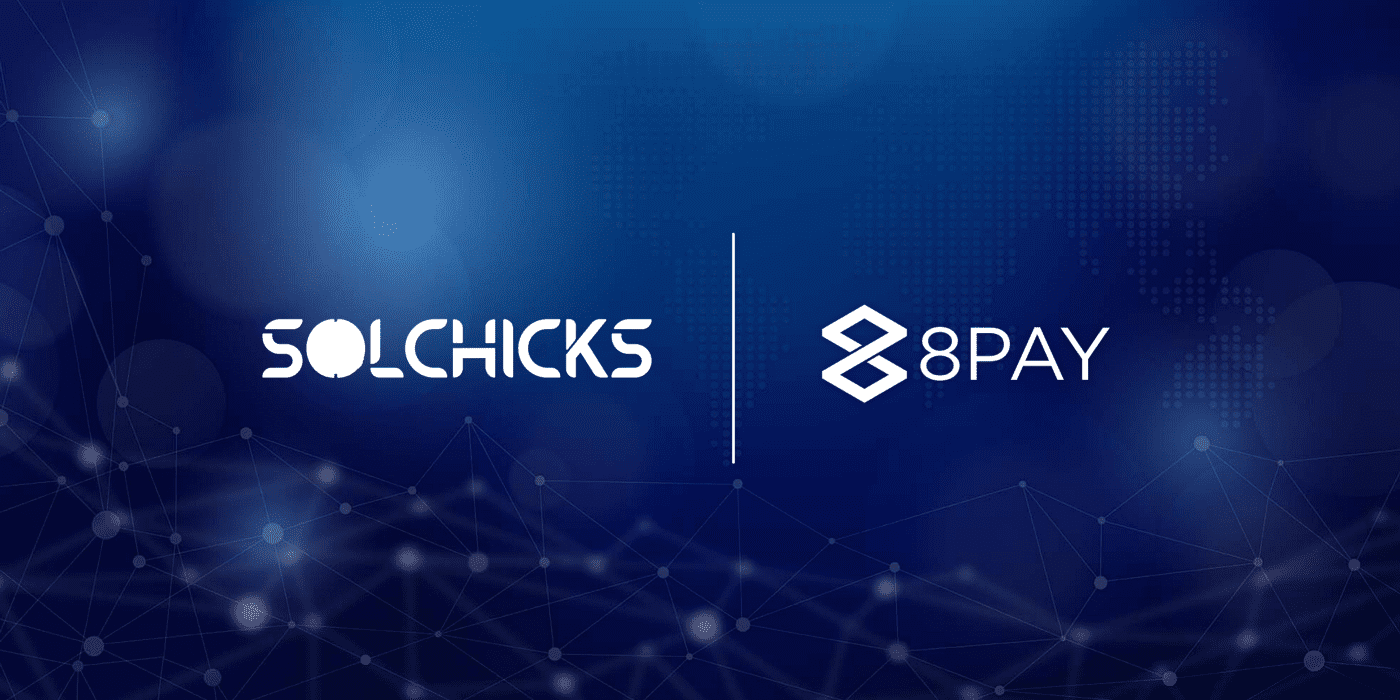 The team at SolChicks is proud to announce our latest partnership with 8PAY!
8PAY is a De-Fi platform for automatic trustless crypto payments that operates on the Binance Smart Chain network and is now live on Mainnet. They support a wide range of BEP-20 tokens which is soon extending to the Solana network. As a leading payment system, 8PAY will provide services that allow usage of the in-game currency of $CHICKS when the SolChicks marketplace is launched in a future update.
The outstanding thing about the 8PAY platform is the features such as; variable period and quantum billing methodologies, combined using WooCommerce PlugIns and JavaScript SDK for ease of use.
8PAY are actively working to complete the autobiller for merchants and scheduled payments over the next fortnight, and then migrating to Solana. As part of their road map, 8PAY will list the token first between November and December.
Their partners include well-known secure trusted wallets such as Metamask, Trust Wallet, Ledger Wallet! 8PAY is also useable on exchanges such as PancakeSwap, UNISWAP, bithub Global, and Bilaxy. 8PAY is now looking to the next phase of user operability as it begins to launch its mobile app to be released in early 2022 after finalizing the scheduled payments and token listing.
With these features being readily available and tested to ensure usability, SolChicks looks forward to working with 8PAY and creating a better experience for all of our future users.