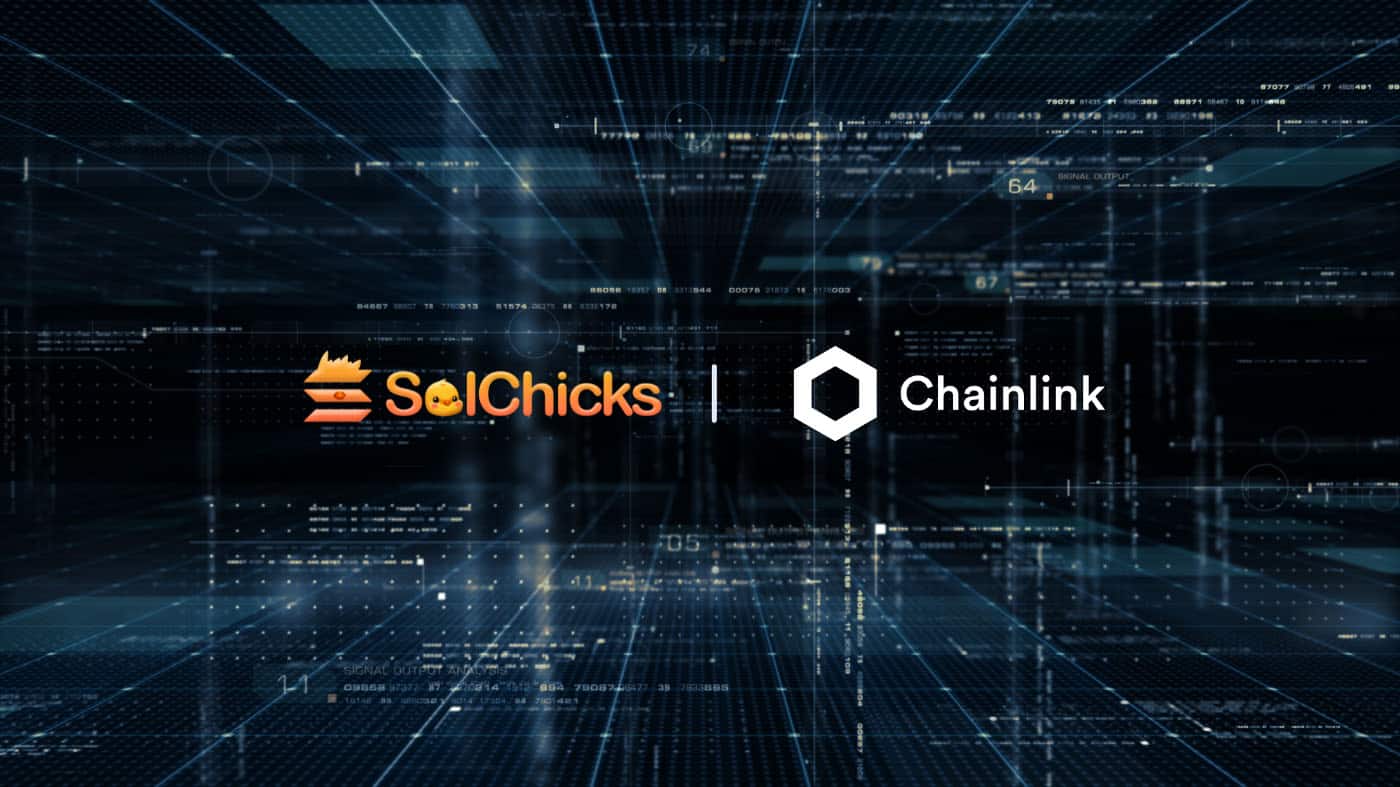 We're excited to announce that SolChicks — a leading NFT-driven fantasy game built on the Solana blockchain — is working together with Chainlink, the world's largest and most widely adopted decentralized oracle network, to integrate Chainlink Price Feeds into our game. By integrating the industry-leading decentralized oracle solution, SolChicks will have access to high-quality, tamper-proof price feeds needed to relate our users' real life assets to the SolChicks metaverse. This will provide our users with stronger assurance that every mint, sale, or transaction on the SolChicks platform is priced accurately.
SolChicks is a leading NFT-powered fantasy game built on the Solana blockchain. Players can collect, breed, and raise cute yet fierce SolChicks, battle against the SolFox, and help secure the future of the species. Players can further earn $CHICKS through battles, obtain valuable spoils which drop from defeated enemies, and breed compatible SolChicks — all of which are fully tradable via the SolChicks Marketplace.
In order to help secure functionality for SolChicks' play-to-earn mechanics as well as the integrity of the SolChicks Marketplace, it is critical that we have untampered access to asset prices that have been supplied directly on-chain in a highly reliable manner. Fair market asset prices should reflect an up-to-date volume-weighted average from all trading environments. To do this, we require an oracle network to fetch aggregated price data off-chain and deliver it on-chain to be fed into the SolChicks application.
We chose Chainlink as our go-to oracle solution because its infrastructure is seamless to integrate and time-tested in production. Chainlink already helps secure leading DeFi protocols responsible for tens of billions of dollars in smart contract value, maintaining robust security and high availability even in the event of unexpected events, such as exchange downtime, flash crashes, or flash-loan based data manipulation attacks.
Further, given its multi-layered data aggregation model, secure and reliable node operators, decentralised network, and robust reputation framework, Chainlink Price Feeds is a perfect fit for our needs. Integrating Chainlink will help ensure that we will receive the timely and accurate data inputs that we need to build a high quality SolChicks game.
"We're excited to be working with the industry standard for oracle solutions and off-chain services to bring our users the best quality and the most reliable products in the market. The quality and reputation of Chainlink and its products aligns with our commitment of producing the highest quality game for our users," SolChicks Chief Executive William Wu asserted.
About Chainlink
Chainlink is the industry standard for building, accessing, and selling oracle services needed to power hybrid smart contracts on any blockchain. Chainlink oracle networks provide smart contracts with a way to reliably connect to any external API and leverage secure off-chain computations for enabling feature-rich applications. Chainlink currently secures tens of billions of dollars across DeFi, insurance, gaming, and other major industries, and offers global enterprises and leading data providers a universal gateway to all blockchains.